U.S.A Based Unique Organic Cosmetic Production Organization
Official Partner H.Q in Turkey
Mr. Oktay Koeken
Co- Founder & President

Vegan Organic Beauty U.S.A
Worldwide
www.veganorganicbeauty-usa.com
AREAS OF EXPERTISE
Project Management
Risk Management
Sales and marketing
Supply Chain / Service
Delivery
Procurement
Managing Crisis Situations
Performance Improvements
Business Plan Development
PERSONAL SUMMARY
Strong managerial background with senior level local / international experience and cross sector exposure.
Good strategic appreciation and vision, able to build and implement sophisticated plans with a proven track record explicitly supporting business needs.
Self driven and self reliant, sets aims and targets and leads by example, collaborative approach with good interpersonal skills to engage, motivate and encourage others through change.
Highly focused with a consistent track record of successfully delivering full
life cycle implementations to tight time scales and within budget.
Producing informative, well-organized presentations for Vegan Organic Beauty management.
KEY SKILLS AND COMPETENCIES
Can maintain close relationships with clientele.
Evaluation and decision-maker.
An enterprising and creative thinker, with a commercial eye, exceptional financial
acumen.
PERSONAL SKILLS
Planning Strategically

Strong Customer Focus
Tactful & articulate
Able to identify critical issues

Mrs. Nezihe Akca
Vegan Organic Beauty U.S.A
ME, CIS, Turkiye, Australia & Europe CEO

Founder & CEO for a leading Vegan Organic Beauty Organization, responsible for successful the day to day running of all aspects of the business.

Duties:
Formulation of company direction and strategy.
Developing strategy & mission and carrying it through with confidence & vigor.

Responsible for all aspects of human performance issues.
Working on full development life cycle Business.
Negotiating legal contracts with clientele
Budgetary forecasting.
Developing detailed project plans.
Responsible for all Business Management controls.

KEY SKILLS AND COMPETENCIES
Having a robust and business-focused approach to running a company.
Ensuring that everything works to the highest possible professional standards.
Possessing a proven track record in Country management.

A charismatic but pragmatic leader.
Proven ability to identify new business opportunities.
Evaluating and decision-making.

Mrs. Sheila De Lizie CostaVegan Organic Beauty U.S.A
Co-Founder & CEO from USA
I have a law degree, two doctorates and was a practicing Psychologist in Brazil, before coming to the USA
.
Mrs.Costa is Chief Executive Officer (CEO) for Vegan Organic Beauty U.S.A brand in the USA, with expertise in business development, operations, Organic Cosmetic manufacturing. Through strategic foresight, drive, and determination, she built a strong foundation for a successful brand.
In 2014, Sheila started to fill what she saw as a void in the market. Today Vegan Organic Beauty U.S.A has grown from a startup that solely produce Organic Skin&Body and Perfumes product from abroad, to a large manufacturing facility based in Tennessee and NY.
Over the years, Sheila has diversified' product line to include not only a 25 collection of Organic Skin&Body products but also a full range of Organic Tea, Sensual Coffee, and beverages.
As a leader and innovator, Sheila is a savvy negotiator known for the strong business development and relationship building skills.
Success is liking yourself, liking what you do, and liking how you do it!
Meet Us
We're the team behind the scene.
We make things!
Our team is curated from the best possible talent in the world.
From craft beer drinkers, to artsy crafters, we run the gambit of amazing teammates.

Powered by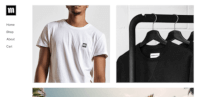 Create your own unique website with customizable templates.

#weebly-footer { visibility:hidden }