For those who want skin tightening with added moisturization
Vegan Facelift Cream
Vegan Mystic Moisturizer
Vegan Cleansing bar
Vegan Bio-Zyme Peel
-How To Use the Natural Fusion Facelift System It's a 10-15 minute, four-step process: You do not have to do this every time you can just apply Vegan Fast-Firming Facelift Cream.
-First use the Vegan Biozyme Peel - Start by cleansing your face with the Vegan Clay Cleansing Bar. Then apply the peel over your entire face and neck. It is safe under the eyes and around the mouth. Gently massage into the skin for few minutes (some redness is normal however start off with a thin layer and a shorter leave-on time gradually working up to a thicker layer with a longer leave-on time.
-Giving your skin time to adjust to the stimulation). Then simply remove all of the peel with warm water, and pat face dry. This has a resurfacing effect, removing dead cells and preparing your skin for optimum results with the next steps.
-The second step is the Vegan Face Lift Cream - which contains the active skin tightening ingredient Flavinall™ which is our very own bio-extracted, citrus flavinoid-peptide complex derived from organic food sources.
-Apply a thin layer over entire face and neck, it is (approximately 4 to 8 pumps) also safe for use around the lower eyes and mouth. Gently massage into the skin allowing it to absorb as much as possible.
-Now apply a small amount of Vegan Mystic Moisturizer on top of the Natural Fusion and spread evenly. For better absorption spray the
- Vegan Bamboo Toning Mist lightly over the entire area and allow a few minutes to absorb before applying makeup.

Powered by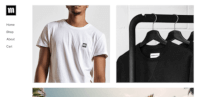 Create your own unique website with customizable templates.

#weebly-footer { visibility:hidden }