Vegan Hair Growth Extracts
The most effective non-drug hair Loss treatment system ever developed.
100% guaranteed results

Most Forms of hair loss, alopecia, or thinning hair in men and women are considered reversible by the scientific community.
Reversible because 95% of the time the cause of hair loss,
alopecia, or thinning hair in men and women is due to a disruption in the hair growth cycle from the over production of the hormone DHT in the sebaceous glands attached to the hair follicle.
This over-production of DHT
inhibits the ability of your hair follicle to absorb enough nutrients to create long, healthy hair. Over time this results in balding or thinning areas that appear and start spreading on the scalp.
You are constantly growing and losing hair all over your body. However, to have a healthy head of hair, you need to keep growing more hair than you lose on your scalp.When you start producing too much of the hormone DHT
in the area around the hair follicle, you either start losing a little more hair than you're growing in that area or the hair already growing there gradually becomes so miniaturized that visible patterns of balding, alopecia, or thinning hair result.
Our research indicates the cause of this over-production of the hormone DHT (dihydrotestosterone)
is a genetic defect in metabolizing very long chain fatty acids from the linoleic (omega 6) and linolenic (omega 3) essential fatty acids. The sterols from these longer chain essential fatty acids are what become metabolized into your hormones.
A defect in this delicate system
can create an over-production or under-production of certain hormones.
In the case of hair loss, too much DHT is produced. This excess interferes with the hair follicle's ability to absorb nutrients. You then start growing shorter and shorter hair until it is so miniaturized that the naked eye cannot see it without the aid of mechanical magnification.Hormone changes occur as men and women age
, these changes are part of a natural process. Nevertheless, no one likes the visible effect of these hormone changes when you start experiencing excessive hair loss.
So what can you do? Up until now about the only thing you could do that might work was to use drugs like minoxidil or finesteride (both have side effects) or you could explore hair transplants (which are expensive initially and even more expensive over time as pricey out-patient visits may be required to replace failed transplants or address continued hair loss).You could also try a natural solution - certain herbs do have some effect as natural DHT inhibitors like saw palmetto and others or you could take certain vitamins, use LED (light) therapy, rinse your hair with things like apple cider vinegar, or use coal tar shampoos, and many other natural options.
Our experience with these options is they don't produce good results
.
However, we don't discourage their use since the majority are relatively safe, and perhaps you will see some benefit.
HGE™ Hair Growth Extract™ like most great discoveries was more accidental than intentional.Our breakthrough came when we did an oil extraction
on a combination of rare heirloom Italian vegetable seeds that contained unique fatty acid complex structures that we decided to test for effects on hair loss.
We mixed these
fatty acid sterol complexes
with natural DHT blockers and natural hair growth stimulators and incorporated them into our proprietary liposome delivery system-that delivers these powerful hair growth nutrients
deeply into the scalp and saturates the hair follicles.The initial tests were promising, and pilot studies showed HGE™ Hair Growth Extract™ to be very effective at stopping hair loss and helping grow new hair. More than any other product or system we are aware of.
Hair re-growth was evident even in late stage balding.
Hair loss was stopped or completely normalized in a short period of time (in some cases as little as a few days).
Scalp issues including dandruff and itchy scalp were greatly improved even after just one application.
Hair thickness, strength, and body were greatly improved within an average time of 1 week.
Average time for evident hair re-growth around the edges of the balding-thinning areas was 30 days.
Hair Growth Extract Treatment System™ is a 3 Step System Including Our Hair Growth Leave-In Conditioner, Hair Follicle Stimulator and Organic Anti-Oxidant Shampoo .
Organic Leave-In Conditioner
For Men and Women

Ingredients
organic virgin olive oil, HGE™ Hair Growth Extract™ (long and very long chain essential fatty acid sterol complexes extracted from rare Italian heirloom vegetable seeds ), proprietary blend of bio-extracted sunflower, false daisy, rutaceae pilocarpus, Bladderwrack, grapeseed, red clover, beeswax, horseradish, quaking aspen tree bark, bio-extracted peppermint.
For best results use with the Organic Anti-oxidant Shampoo and Hair Follicle Stimulator
Organic Anti-Oxidant Shampoo For Men and Women

Comments
This shampoo is the highest lathering shampoo ever developed without using chemicals. The anti-oxidants used in this shampoo are very potent. They are mainly derived from tea leaves aged 15 years, organic pomegranates and organic apples.
This shampoo looks more like a deep rich burgundy wine because of the exceptionally high concentration of polyphenols.
It repairs damaged cells while removing the toxic buildup from the hair and scalp. It's thoroughly nourishing and deeply cleansing.
Safe for colored hair and all hair types (oily, normal and dry).
Helps eliminate dry, inflamed, itchy scalp, and dandruff.
We recommend using only this shampoo while using the Hair Growth Leave-In Conditioner and Hair Follicle Stimulator.
Ingredients
fresh bio-extracted organic apples, rare aged tea polyphenols, fresh spring water, saponified organic olive oil, saponified organic coconut oil, grape polyphenols, fresh bio-extracted, organic pomegranate polyphenols, horseradish
Hair Follicle Stimulator

Frequently Asked QuestionsQ. What Causes Hair Loss?
More than 95 percent of all hair loss in men and women is due to a condition known as androgenic alopecia, or male pattern baldness. This happens when DHT is produced in high quantities by the 5-alpha-reductase enzyme found in the scalp. The binding of DHT to the genetically predisposed hair follicle results in lower nutrient uptake and gradual suppression and miniaturization of the hair and eventual shrinkage and deterioration of the hair follicle.
Q. What is Hair Loss Extracts and how do they work?
Hair Loss Extracts are made with only natural active ingredients that have been scientifically proven to be the most potent anti-DHT compounds available today. Hair Loss Extracts work by blocking DHT in the scalp-decreasing the levels of the hormone available and naturally stimulating the hair follicle to stay or start the anagen-growth phase. This allows the hair follicles to rejuvenate and produce thicker and stronger hair.
Q. Does Hair Growth Extracts Products work for women?
Yes, we have about half women and half men as satisfied customers. In most cases the cause of hair loss in women is basically the same as in men. There are some minor differences, in women estrogen helps to protect the hair follicle from the destructive effects of DHT. However, when estrogen levels decrease and DHT production increase women can develop thinning hair. Hair Growth Extracts work the same in women as in men to protect the hair follicle from DHT.
Q. What kind of results can I expect?
After one to 3 weeks of use, you will see a significant decrease in hair loss and notice that your hair is thicker, stronger and much healthier also scalp issues will improve like dandruff and itchiness. After three to four months of use, continued thickening becomes more visible and keeps increasing with continued use.
Q. Does Hair Loss Extracts have any side effects?
None we are aware of when used as directed. Hair Growth Extracts active ingredients are made of all natural compounds and have a long history of use both orally and topically.
However, some people may experience a little redness in areas of extreme baldness-that can indicate hair follicle stimulation and usually visible hair growth in those areas becomes evident about 30 days after the redness. If any redness or itchiness persists discontinue use and we always recommend a skin test on the inner forearm before use to check for any allergic reactions.
Q. Does Hair Growth Extracts work on other ethnic hair types like African American hair?
It works for all ethnicity.
Q. How is Hair Growth Extracts used?
Shampoo your hair with the Anti Oxidant Organic Shampoo, daily or every other day, apply a small amount of the Hair Growth Leave-In Conditioner after shampooing and a larger amount before bed massaged into the scalp and then mist the Hair Follicle Stimulator on top of the conditioner. Also you can mist the Stimulator several more times during the day and just let it settle into the scalp for extra stimulation.
Q. Do I need to keep using Hair Growth Extracts Products.
After you achieve your desired results, you can cut down on the frequency of use however we recommend you continue them if you want to maintain a healthy head of hair.
Q. I am using Rogaine® and/or Propecia®, can I use Hair Growth Extracts Products at the same time?
You could however these products produce great results on their own.
Q. I recently had hair transplants. Can I use Hair Growth Extracts?
Yes. Although the transplanted hair follicle is resistant to the destructive effects of DHT, the surrounding follicles are not, so we recommend using these products after hair transplantation.
Q. What are dead-atrophied hair follicles?
The effect of unchecked DHT destruction on the follicle over a long period of time can permanently destroy the follicle and cause the follicle to be replaced by scar tissue. Nothing can make a dead follicle produce hair, that is why it is important to start protecting the follicle sooner rather than later.
"I started using these products a few weeks ago and already my hair loss has stopped"

"I've been desperate for hair loss treatment and have spent a lot of money on useless products, this product works well"

"I love these products are all natural and has nice smell, herbal peppermint"

"These products are wonderful! i saw result in my hair and within 2wks...my hair is thicker and stronger and healthy!"

"I love this set. I have used other hair loss products, and all of these are better, in my opinion."

"I have not used this product long enough to know whether it will do all that it claims, but already my husband says my hair looks fuller"


Powered by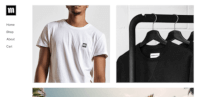 Create your own unique website with customizable templates.

#weebly-footer { visibility:hidden }