This
acne-face-mask
is the best natural solution for controlling acne. Although not life-threatening, acne is a dreaded skin condition because it spoils the looks of the skin and can be difficult to control. Fortunately there are solutions. Besides being a great anti-aging product,
Vegan Acne Face Mask
is an excellent Acne face mask.
Acne develops when the sebaceous glands over-produce sebum, which is oil that your body produces to keep your skin soft and smooth. When those glands begin to work overtime, as they do in adolescence, your skin becomes oilier.
Sometimes the duct that carries this oil to the surface of your skin gets blocked; dead skin cells and sebum accumulate, forming a plug. Using an acne-face-mask for dissolving those plugs is crucial for the control of acne. If the plug stays below the surface of the skin, it is called a whitehead. If the plug enlarges and pops out of the duct, it is called a blackhead because the tip is dark. This is not dirt and will not wash away. The discoloration is due to a buildup of melanin, the dark pigment in the skin.
Sebum producing cells are found all over the body, but there are more on the face, upper chest, and back, which explains why acne usually occurs in these places.
---
The Cause and Some Successful Solutions for Acne
Acne is caused by clogged pores in the skin. The solution lies in finding a method to unplug those pores so that more severe problems don't have a chance to develop. Acne is not something to take lightly, it can cause an accumulation of deadly bacteria and inflammation and if left untreated, you could find yourself in a doctors office or worse, a surgeons office.
Vegan Acne Mask
is a Face-Mask that can help pull those whiteheads and blackheads out of your skin. It also infuses the skin with Jojoba oil which is the only oil that is similar to your skin's natural sebum. Because of its similarity, it can help tell the body to stop producing so much oil and put the brakes on the cycle of acne developing.
Ingredients
Rare Earth Mineral Clay, Energetically Structured Fresh Spring Water, Organic Jojoba Oil, Organic Virgin Olive Oil, Grapeseed Oil, Organic Hand-Filleted Aloe Vera, Bladderwrack, Cocoa, Kigelia, Bio-Extracted Frankincense, Gotu Kola, Green Tea, Lemongrass, Orange Peel, Peppermint Leaf, Rosemary, White Oak Bark, Peppermint Essential Oil, Organic Raw Honey, Bio-Extracted Quaking Aspen Tree Bark, and Bio-Extracted Horseradish Root.


Acne and Rosacea Relief


"I have had a problem with acne and rosacea for the majority of my life. My skin was so bad, I never let anyone see me without make-up on. Since using this clay mask, my skin looks better than it ever has."
-Alison Lindsey, age 28
"The most firming face cream I have ever used. Within a couple of weeks my face looked and felt like I had a facelift."
-Mary J. Los Angeles, CA
"I have been buying and using various beauty creams, wrinkle creams for many years, some costing over $100.00 per oz. Nothing moisturized and made my skin as soft and glowing as Mystique."
-Peggy R. Topeka, KS
Powered by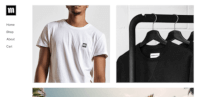 Create your own unique website with customizable templates.

#weebly-footer { visibility:hidden }