*Certified Organic Ingredients The Best Sunless Tanner For A Natural Looking Tan.
This is the healthy alternative for a golden bronze skin tone.
Discover The Advantages of This All Natural Tanning Synthesis: No Fake orange Color, No Funky Odor, and Easy Application
For Approximately the Time Used To Take a Single Shower Each Week, You Can Have and Maintain the Attractive, Natural Tan Color of Your Choice
INDEFINATELY
Not Only are there No Downsides
You'll Also Experience Healthier Skin
Organic Sunless Tanner-Provides a natural looking tan and makes your skin healthier by feeding your skin powerful extracts of Mushroom Vitamin D, Saffron and Tumeric

With regular use your color will become darker and richer. Once you reach the color level you want to keep, then one or two applications per week will maintain your tan.
This is the only sunless tanner available which incorporates liposome technology in a spray form.
Our liposome technology delivers more active ingredients below the surface of the skin than any other spray tan, which is why our sunless tanner will give you a more natural, deeper, longer lasting tan.

Beyond the great natural looking tan you'll develop, this product will provide your skin with hydration and tightening or toning effects that make your skin feel alive.
Your overall experience on the skin from using this product will be very similar to the way your skin would feel if you had spent a day by the pool in the sun. We've designed our tanner to create these effects by infusing your skin with natural melanin along with a unique synthesis of certified organic ingredients.
If you use this product your skin will truly become both tan and healthier. This is a product with such superior performance on every level that you almost need to experience its effects to understand the results.

---
Comparison and Benefits
In product to product testing with the major retail and luxury sunless tanner brands (spray, cream, and aerosol), our Organic Sunless Tanner scored higher on all the following categories:
Natural color
Quality of ingredients
Ease of application
Product smell during application and after application when dry on skin
Inability to stain clothing or bedding when dry
Shortest time frame before putting on clothing
Skin feel after application
Best value (cost, container size, results)
Ingredients
Fresh Spring Water, Organic Hand-Filleted Aloe Vera, Fresh Chaga and Reishi Mushroom Extraction, Fresh Saffron Stigma and Whole Tumeric Root Extraction, Fresh Peppermint Extraction, Sugar Extracted DHA, Fresh Raspberry with Erythrose Extraction, Proprietary Mushroom Vitamin D Extraction, Grapefruit Extract, F
ermented radish root
.
Directions
Use this Organic Sunless Tanner and get that attractive golden bronze skin color now without any skin damage. Spray the areas you want to tan.Application will dry within a few minutes and then you can apply again, up to 3 times.For best results apply 1-2 applications initially and wait a couple of days to determine color effect, then repeat.Use 1-2 applications per week to maintain color. Wait at least 1 hour before bathing. If you over-spray use your fingers to spread excess product.Hands should not change color if washed with soap and warm water within 5 minutes of contact. If concerned about discoloration, wear latex gloves. The tan will actually build over time for a period of 36-48 hours. For best results, clean skin before application and keep skin moisturized. Do a skin test to make sure you are not allergic to any of the natural ingredients.
Powered by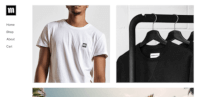 Create your own unique website with customizable templates.

#weebly-footer { visibility:hidden }