100% Guaranteed Results

Don't damage your skin with chemical products when you can get better, faster results with this 100% all natural product.Choose the natural solution for diminishing age spots, skin discolorations, hyper-pigmentation, melasma, or to just lighten the overall tone of the skin.
Proven More Effective For Fading
Age-Spots
Hyper-Pigmentation

Melasma
Than The Chemicals
Hydroquinone
Kojic Acid
Alpha/Beta Arbutin
Undecylenic Acid
M-Tranexamic Acid
Skin Light Truly Does Work
And You Can Try It Absolutely Risk Fre
Ingredients
Aloe vera, fresh spring water, clay mineral extraction, grapeseed Oil, organic jojoba oil, lecithin, ProCynamin™ A rich broth of class A and B procyanidins bio-extracted from Ceylon Cinnamon, purple sweet potato and fruits.,waukee Inner root extract, Bearberry Extract, Licorice Root, Gentian Root, Niacinamide (vitamin B3), liposomal vitamin C, non nano zinc oxide, glycerin, fermented radish root, grapefruit extract.
Directions
Apply Vegan Skin Light to a cleansed area AM and PM. Gently rub into the skin, including the area around the discoloration; then dab a little extra on the problem areas and gently rub in. If you are going for an overall lighter skin tone, apply the cream to as large an area of the skin as you desire. Always apply extra with more frequency to any areas where you want a more increased lightening effect. The natural herbal scent will dissipate within a few minutes. Allow a few minutes to absorb into the skin before applying any moisturizer or makeup. Most will see a slight visible improvement in 7 to 10 days with a marked improvement around 30 days..

Vegan Skin Light is pH balanced and formulated to be effective on all skin types, age groups, and across the full spectrum of human ethnic skin tone from lightest to darkest skin. ​
Plus, we've added organic moisturizers and a non-toxic mineral sunblock. Other organic ingredients help your skin come back to a healthy balance, even reducing fine lines and wrinkles while lightening the dark areas of your skin.

Vegan Skin Light Contains
No Toxic Chemicals Whatsoever
So, What Do The Vast Majority Of Skin Lightening Products Currently Use To Lighten Your Skin?
Read The Labels On These "Other" Products - that is, if the brand was 'nice' enough to list product ingredients - And Then Read Below About The Toxic Chemicals Typically Employed To Produce Lightening Effects On Your Skin.
Hydroquinone: An ingredient linked with causing cancer and creating permanent dark discolorations of the skin. Hydroquinone is banned in most countries, but is available in the U.S. at a 2% concentration OTC or in stronger concentrations with a prescription.
Kojic Acid: Touted as a natural ingredient because it is present in some foods and drinks. However, in a test where kojic acid was proven safe when consumed in soy sauce or sake wine, in the same test kojic acid caused convulsions when injected.
The possibility of skin irritation is extremely high which is why you typically find kojic acid at a 1% solution. Kojic acid has also been linked with causing cancer. It has been banned for cosmetic use in the countries of Japan (which is where it originated), Korea, and Switzerland. In animal studies kojic acid has been linked to causing birth defects, systemic toxicity of the liver and kidneys, and cancer of the liver.
Furthermore, our real world experience with testing products containing kojic acid has indicated that the lightening effects of the ingredient are minimal.
Alpha Arbutin: Is an ingredient made by adding a glucose molecule to a toxic chemical used in photo processing called hydrokinon. That is not a misspelled word. Chemically, it is just a slightly different version of hydroquinone.
Beta Arbutin: Purported to be an extract from the herb bearberry, which could be true, but most of the beta arbutin and the alpha arbutin found in products is chemically derived from synthesized, toxic petrochemical compounds.
Undecylenic Acid: This is an anti-fungal agent that has been in use for over 50 years, and it does work quite well as an anti-fungal treatment. However, our research into its effectiveness as a skin lightener suggests no tangible effect. And with increased dosage levels, undecylenic acid readily becomes a skin irritant.
M-Tranexamic Acid: Is an anti-clotting drug that could over time cause blood clots; as such, it's not a substance we would recommend for topical application two to three times per day.
There are several other skin lightening agents... but our experience has been they just do not do much of anything, and so are not worth mentioning here.
In addition to the varying toxicity of these skin lightening agents...

The products in which you find these ingredients are also likely to contain other toxic chemicals such as:
Toxic preservatives like parabens and phenoxyethanol
Various peg compounds like peg 4, Peg 75 and others; these are Polyethylene glycol compounds that are very toxic to the human body

Butylene Glycol an industrial anti-freeze
Cetearyl Alcohol which can cause contact dermatitis and abnormal dermal sensitivity
Dimethicone which is the same silicone oil banned in breast implants... also found to be so occlusive on the skin that it traps dirt and debris and disrupts the pH of the skin
The list goes on... which is why you won't find a single chemical in any one of our products

If You Want The Fastest, Most Effective Skin Lightening Product Without The Toxicity - Then Purchase Nature's Skin Light™ Now! You will be impressed with the results and the improved health of your skin. Plus, we guarantee it.
Powered by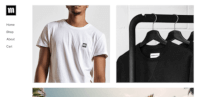 Create your own unique website with customizable templates.

#weebly-footer { visibility:hidden }