Volumption-All Natural Organic Plumping Serum, Use On Face, Neck And Lips. Adds Volume To Subcutaneous Fat-Helping Diminish Wrinkles, Fine Lines Shallow Contours And Skin Folds.

-If your looking for a natural non--invasive topical Plumper to help fill in lines, wrinkles, shallow contours and skin folds this product is for you.
-As we age, our faces naturally lose subcutaneous fat. Which cause the facial muscles to work closer to the surface of the skin, making smile lines, wrinkles and crow's feet more apparent.
And the skin stretches as we age causing a loss of elasticity (how fast the skin snaps back to its original position).
-This natural skin plumper is a proprietary product that starts with an oil that we dissolve vegan food proteins into and then add a sesame seed oil fraction called sesamin which is scientifically proven to increase the volume of subcutaneous fat.
-However it doesn't work well unless its bonded with certain proteins. These proteins allow the sesamin to become attached and absorbed into fat molecules so they become larger.

- Injectable fillers are the number 2 cosmetic treatment right now, botox is #1. Hyaluronic acid and collagen are the main ingredients used in these injections. Their popularity is due to their immediate result however they carry risks some even life threatening.
-And the look these fillers provide is unnatural and phoney.
-This natural skin plumper is more suble and takes a little time but it does work and is an excellent tool to naturally give you a fuller more youthful appearance.
Start looking younger now and add this product to your anti aging routine.

Voluption Before & After
- Directions -
Cleanse and take roll on vial and hold upside down and roll on face, neck, mouth and under eyes. Anywhere you want more volume. When working on severe folds or wrinkles pull the skin back and roll the vial on the deepest indentation.
After application take fingers and spread evenly allow a few minutes for absorbtion before using other skin care products or applying makeuup. Use this product first in your skin care routine. Apply AM and Pm for best results.
- Ingredients -
Organic Cold Pressed Extra Virgin Olive Oil, Organic Grapeseed Oil, Organic Argan Oil, Organic Jojoba Oil, Trade Secret No-Heat Extraction Of Vegan Food Source Proteins, Line Fill(tm) (sesame seed oil fraction) Matcha Green Tea, Organic Lavender Buds, Non-GMO Lecithin, Full Spectrum Tocopherols (Vitamin E)

Results are minimal for the first several weeks with average time before noticeable results usually around 28 days.


Powered by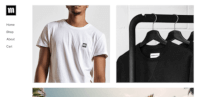 Create your own unique website with customizable templates.

#weebly-footer { visibility:hidden }