Vegan Skin Tightening Serum that blends science and nature in a way no other product has done before. Your Skin Becomes Instantly Tighter When You Use This Product:
The tightening effects keep increasing with continued use. Can be used alone, under any moisturizer or to enhance the effects of Natural Fusion Facelift Cream Natural Fusion Product Page Diminishes the appearance of fine lines and wrinkles. Helps pull the sag out of the face and neck. Prevents fine lines, wrinkles and sagging skin from developing. The sooner you start using this product the better.
Contains The Richest Broth Of Plant Stem Cell Cytokines Ever Developed.
They Are Signalling Molecules That For Example Tell Your Cells To Produce More Collagen And Elastin Fibers. Regeneration Will Not Happen Unless These Molecules Are Present. The discovery of this skin tightening serum started with some probiotic cultures we created to extract sulphur compounds from garlic. Some of those cultures were accidentally mixed into a nutrient liquid that ended up growing protein structures that resembled something that looked like tofu. We analyzed these structure and found the liquid when pressed out of them contained an abundance of cytokine growth factors.

Cytokines are signalling molecules that for instance tell the collagen and elastin producing cells to produce more collagen and elastin fibers. Regeneration will not take place without these signalling molecules. Most procedures like lasers, chemical peels and deep microderm abrasion cause injury which stimulates the cytokines to start the repair process. This serum gives you a non-injurious method for skin regeneration. Each batch of this serum takes a month to produce. After we grow the protein structures we then hand press the transforming liquid that when applied, instantly transforms your skin. You can use this skin tightening serum with any of our other products Product Order Page Its All-Natural and contains no chemicals or toxic preservatives.

Ingredients
Natural Cytokine Growth Factor Broth(tm), Raw Organic Honey, Hand-Filleted Aloe Vera, Fulvic Acid Mineral Complexes,
Bio-Extracted Vitamin C Complexes (orange, lemon, lime), Bio-Extracted Full Spectrum Vitamin E,
​Steam Distilled Vanilla Extract, Bio-Extracted Plant Essential Fatty Acids (Omega 3,6,9), Quaking aspen Tree Bark, Horseradish Root, Grape Seed Extracted Trans-Resveratrol, Cultured Eclipta prostrata Extract. Elderberry Bio-Ferment. Bio-extracted horseradish, quaking aspen tree bark.

Directions
This product is very stimulating. Always do a skin test on a small patch of skin before general use. Before applying cleanse skin, then simply hold the vial upside down and roll on. After liquid dispenses on skin take your finger tips and spread evenly. When applying around eye make sure to not get into eye or apply to eye lid. If you have problems with the liquid dispensing roll on the back of your hand a few times. A small amount of redness or glow is normal however if you experience itchiness, extreme redness then reduce frequency of use or discontinue. This product can be applied under makeup, sunscreen or moisturizers. For extra tightening you can apply extra on top of the moisturizers, Facelift and Eye cream!

Powered by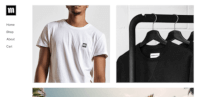 Create your own unique website with customizable templates.

#weebly-footer { visibility:hidden }